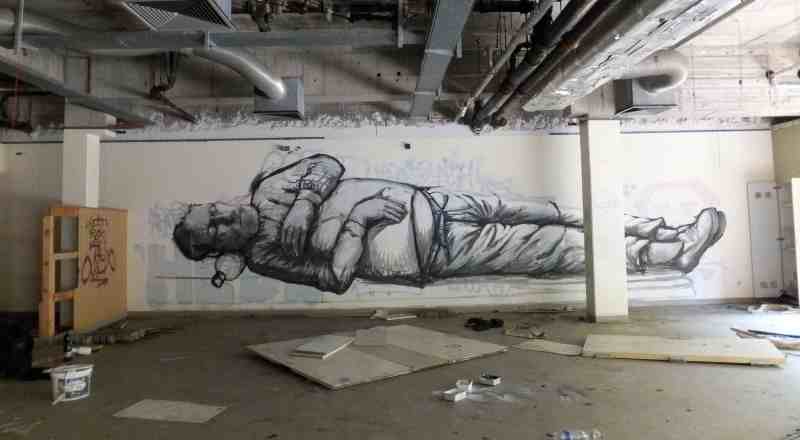 Enabling an Alcoholic, Meaning well isn't always enough.
Today, let's consider the interesting story of H and me.  H is my girlfriend, who is a rock and who has given me an incredible amount of help over the years.  There's no question about any of those things.  But this strange story will involve some things that weren't completely and utterly helpful, when H was actually enabling me.
H works at a fabric store, has reddish brown hair, and is a lot tougher than most people give her credit for.  Her old man is a Harley rider, but her mom, though seemingly meek, held her ground in that relationship.  H knows how to handle a trouble boyfriend, which was what I was when she and I first met.
She and I began dating about six months into my sobriety.  I definitely told her what I was going through, but it takes a while for someone to fully understand.  As a result, she did a few things that actually enabled me a bit.
One of the things H did was, in an effort to comfort me, was make excuses for me.  When I was a kid, I had a lot of structure in my family, since my mom worked at home as an accountant. When I'd come home from school, my mom would be there to make sure I didn't get into trouble.  But at school?  Even worse.  My dad was a seventh-grade teacher.  So I was always watched over.  H told me that she could see a rebelliousness in me, a way of wanting to avoid authority.  She thought, then, that my drinking was an act of that.  It wasn't that my parents drove me to drink.  It was that I wanted to assert my freedom and independence.  The problem was that what she was doing was making excuses for me.  She was looking into my past instead of my present and telling me a story that were things in my past holding me down.  That meant that on the one hand I could make excuses if I wanted to, and that I was almost fated to not succeed.
Another thing she did was she wanted me to go out and have fun—non-alcoholic fun, of course—but fun nonetheless. What this means is she felt that keeping up a social life, which often involved going places with her, was really important as a way of feeling normal and not bogging myself down in alcoholism.  However, a recovering alcoholic has a lot of projects to keep up on.  In my case, in addition to working out each day, I also wrote in a journal four times a week.  If I knew that some wedding reception, graduation open house, party or whatever was coming up, if I were to go to it as H wanted me to, I'd have to plan ahead and cut out working out or something like that.  At some point, I had to tell her that I really needed to spend my time doing what I needed to do for recovery.  I was feeling her efforts causing my resolve to weaken.  It became clear that my mind had to be on recovery up to a certain point or I'd feel it.
So, that's what's being an enabler is all about.  A well-meaning spouse, boyfriend, or close buddy of a drinker can still drag down that drinker's recovery.  This post is for those close to drinkers, so you can see if you may be doing some enabling, and perhaps check out how to stop.
Thus far, using the story of H, I've outlined two chief enabler activities:
making excuses for the alcoholic
distracting the addict from his homework while meaning well
Here are a few other key enabler moves—if you do this, you're an enabler.
Ignoring the problem
For the rest of this post, the alcoholic in your life will be called Raz.  Now, is it your responsibility what Raz does?  Even if Raz is your live-in boyfriend, are all his actions under your jurisdiction, even when this means something he does over and Trey's house or when you're visiting your mom in Tacoma? No.  Therefore, you may lay off  Raz for weeks at a time.  It's not pleasant to nag him nor to have him nag you for nagging.  Arguments about it are getting in the way. So, it's only natural for you to remain silent on the issue.
The only problem with that is that Raz will take this to mean, "wow, Raz, I like the way you drink too much and you should continue! It makes you successful and likeable and sexy." As you've considered—or else you wouldn't be here—what you don't want is to come home to Raz in a coma or having seizures.  You don't want to get a call from the police describing what he did while drunk behind the wheel.  You're caught in this system, a cycle, in which you know you should speak up but also that speaking up hasn't yet worked.
Unless you just get out of the relationship (which isn't easy if you're his daughter or brother or wife), you ,unfortunately, do have an obligation.  You've had an obligation thrust upon you.  That's unfair and unfortunate, but it's the case nonetheless.  Because your silence will be seen as consent and approval, you really do have to step in.  It's an unpleasant task, but it may make it easier to consider that what happens next is not your responsibility.  The only responsibility you have is to make your desire to help known. You have to make it known regularly.  You can't make the person stop or get help, and dragging someone into rehab is a lot to ask.  But shrinking back into the background means enabling.
Removing Consequences
One of the things enablers do is try to help the addict avoid trouble.  You don't want to see Raz miserable or in trouble.  An unemployed Raz isn't going to help anyone, so you may want to call in sick for him from time to time.  You may also make threats to Raz from time to time and then not have the heart to follow through when he fails to do what he's supposed to.  Take it from a former Raz, alcoholics take advantage of free passes more than anyone else.  Remember, we are chemically addicted to something.  The gratitude we may have for gracious behavior won't lead us to be sure to do better next time.  It can't, because it's drowned in the need for more alcohol.
Letting the Alcoholic Win Little Games
This behavior is specific to spouses or significant others.  You have to be pretty pretty close to the drinker for this to apply.  Alcoholics tell lies about where they are, whether or not they've been drinking, etc.  Another thing Raz might do is make excuses for not showing up at particular times or play up little miseries that lead to drink.  It's not out of the question for a Raz to even make up a stressor like getting yelled at by the boss to justify a binge.
Obviously, you can't always see through someone's stories or lies.  You can't outfox Raz just because you want to.  However, the girlfriend I was with when I was drinking did develop a skill for seeing through me.  The first step is to realize that Raz does lie—or play these other games—sometimes.  From there, it's a matter of subjecting his stories to skepticism, always running through what his motives might be, what might be wrong with some of his stories.  While being lied to usually makes a person the victim, in this case, it's important for you to outthink the wily alcoholic, because doing so will help him in the long run.
Providing
This is very close to "removing consequences," but it's specific.  Providing means paying rent for Raz when he's missing a lot of work or is out of work altogether, buying meals, which frees his cash for booze, etc.  You're removing the consequences of his not bringing in enough money, etc, but you're doing so, explicitly, by providing certain necessities.  This is the worst way of enabling Raz.  Taking away this kind of support will hit him where it really hurts, possibly forcing him to seek help.
How to Stop Enabling
Now that we've looked at some of the enabling behaviors, we should probably discuss how to stop enabling.  The first thing I'd say is that I know it's very difficult.  In fact, I expect most loved ones of alcoholics to enable at some point.  I also expect most enablers to continue enabling to some extent.  It's only human, and no one's suggesting otherwise.  However, you ultimately have to make resolutions, just as the addict does.
Get Support
One of the things that will help you feel strong enough to fight a force as strong as Raz is feeling you are supported.  Perhaps various friends or loved ones of his can get together and have a united front.  But if not, even if you feel that some of his other friends feel the way you do, you'll be comforted.  If you're seeing a therapist, that will help, too, and the therapist will have plenty of ideas.  Remember, you're getting support in your quest just by reading this post.
Show the Love
Raz will get confrontational when you try to intervene.  He'll get angry at you when you try to take his booze away, even if it should be clear to him that you're only trying to help.  I've been there, so I know that all too often, alcoholics get competitive, and actually think they should show you who's boss, even if that means harming themselves in the process.
Deep down, Raz knows you care.  But the more you can do to disarm him and think of what you're doing as an intervention and not a challenge, the better.  One of the things to do is to try to make Raz feel as safe and as loved, in general, as possible.  This will: cause him to trust you more; give him reasons to need the bottle less; and, ideally, make him more patient with you when you confront his drinking.  The other benefit is, if you're showing how much you appreciate the qualities in him not associated with drinking, you're encouraging him to be sober.
Also, when you are directly intervening with Raz, always put it in the context of how much you care about him.  Even if he's been a jerk to you, you really can't confront him out of anger, because he'll respond by giving you a fight.  A contentious encounter with a drunk will backfire on you every time.
In the end, realize that no matter what, you're fighting the good fight.  Have the confidence to speak up and to act out, knowing you'll one day be appreciated for it.
Photo credit Alaniz on Flickr